SALE -30%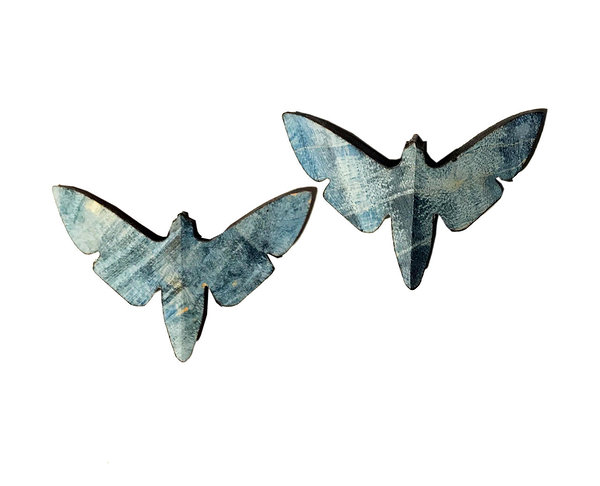 Aries Flies
COSMICFLY is a tribute to the beauty of innovation, and the daring new material it has provided us – stabilized wood. This miraculous material combines the best of nature (wood with it's beautifully intricate patterns) and scientific innovation (resin pressed inside the wood giving it strength). As in nature, – each piece of this series is unique in pattern.
Materials: stabilized wood, sterling silver
For pierced ears.
All of the products will be shipped within 2-5 days. If you are in a hurry, the quickest way of transport will be Smartpost. Choose the suitable terminal for pick-up on the checkout page. All items come in a gift box.