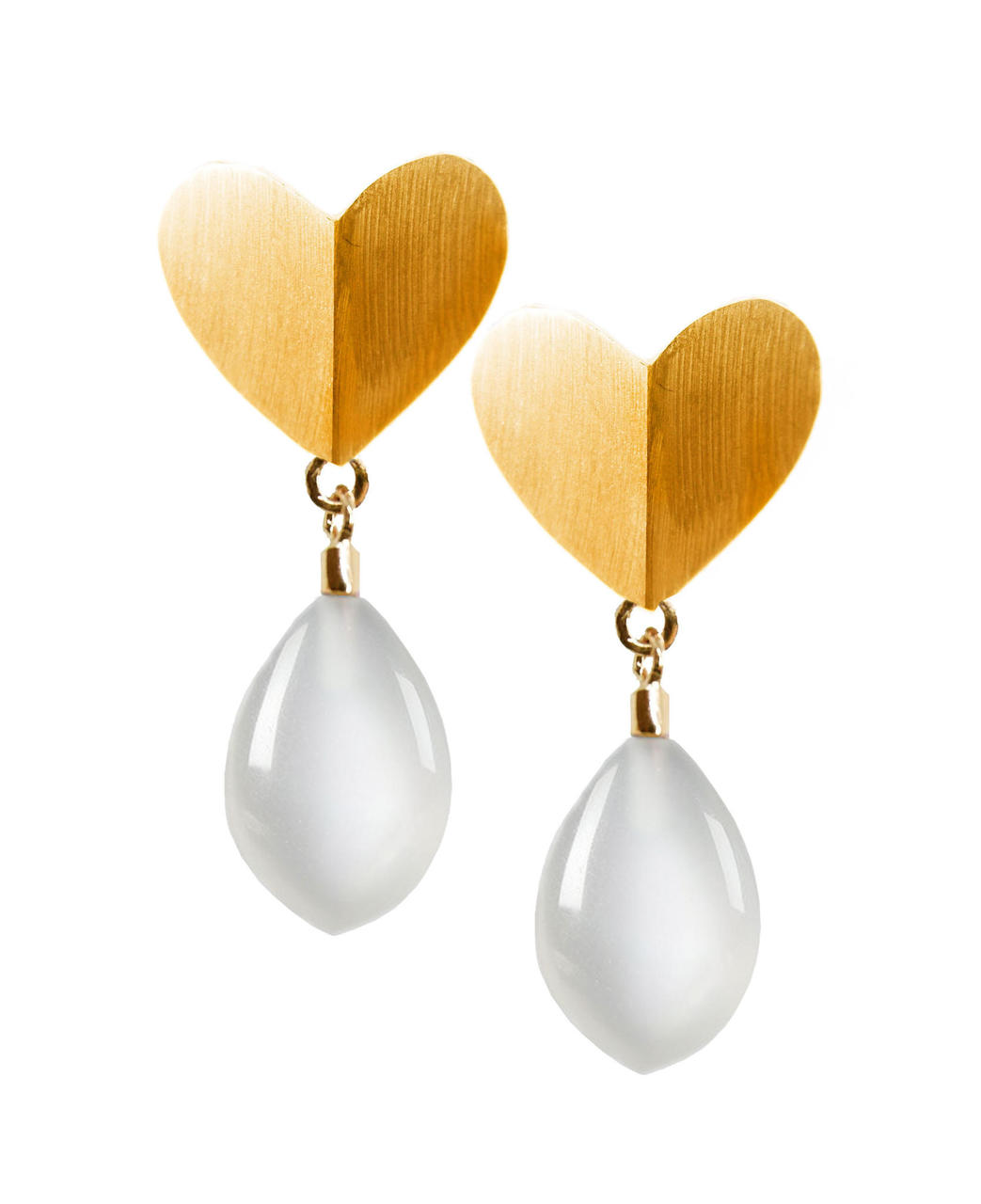 Dreamy Gold Heart
VOODOO PARADISE conveys the power of archetypes formed into silver charms. Four symbols loved by Tanel Veenre Jewellery - the butterfly, the bat, the heart, and the cross - are perfect everyday wear while also communicating a strong meaningful statement. The Heart is the most iconic symbol for love. Love is not only affection but grace and gratitude towards life and people around us. The heart embraces warmth, kindness and awareness.
Materials: gold plated sterling silver, moonstone

For pierced ears.

All of the products will be shipped within 2-5 days. If you are in a hurry, the quickest way of transport will be Smartpost. Choose the suitable terminal for pick-up on the checkout page. All items come in a gift box.