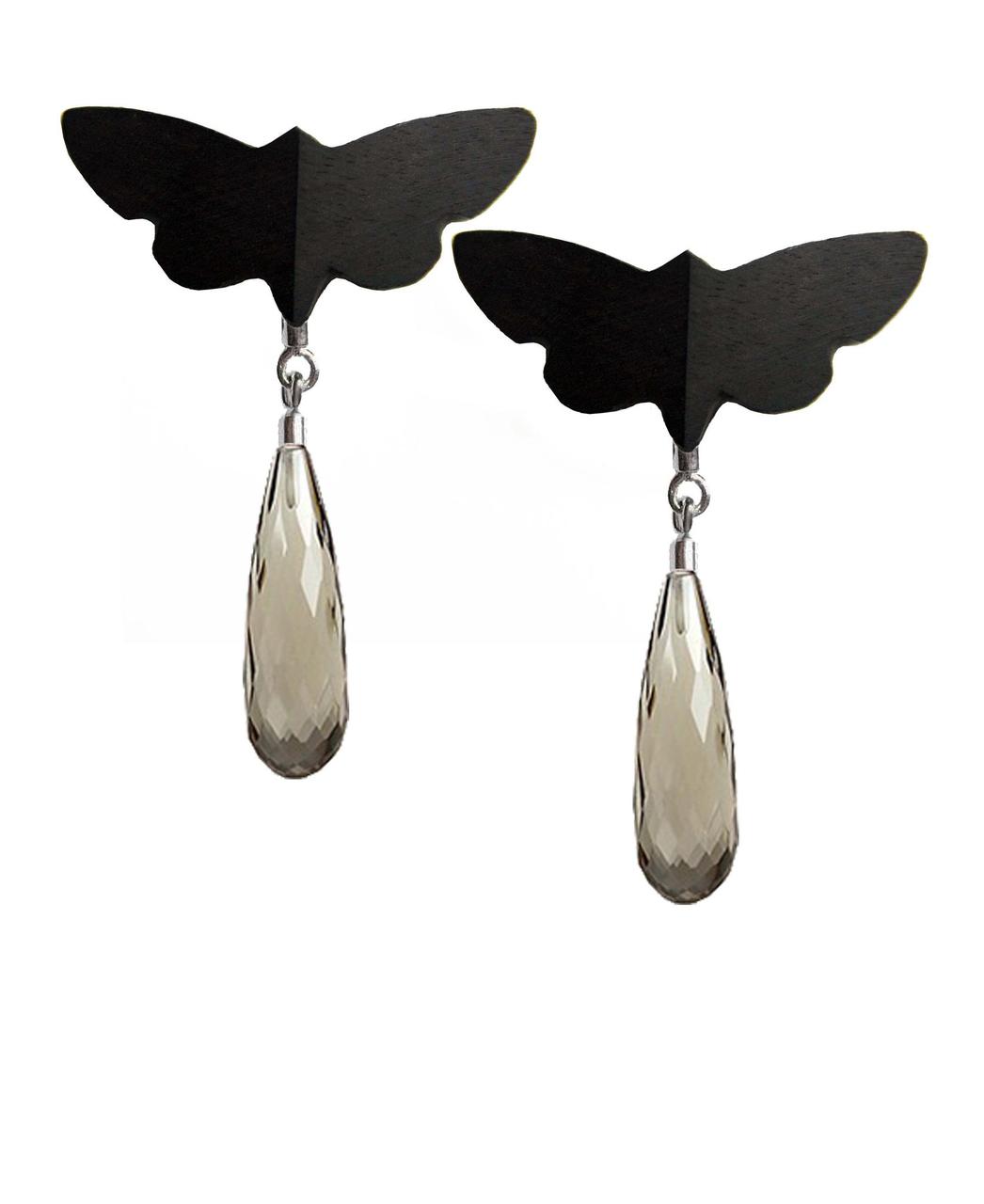 Jupiter Nightfly
NIGHTFLY is driven from the allure of the night. Mystery and danger are captured in this TVJ collection – butterflies aren't only about bright colours and sparkling promises. The timeless grace of black ebony makes NIGHTFLY series fit for every occasion and outfit.
Materials: Ebony wood, sterling silver, smoky quartz

For pierced ears.

All of the products will be shipped within 2-5 days. If you are in a hurry, the quickest way of transport will be Smartpost. Choose the suitable terminal for pick-up on the checkout page. All items come in a gift box.