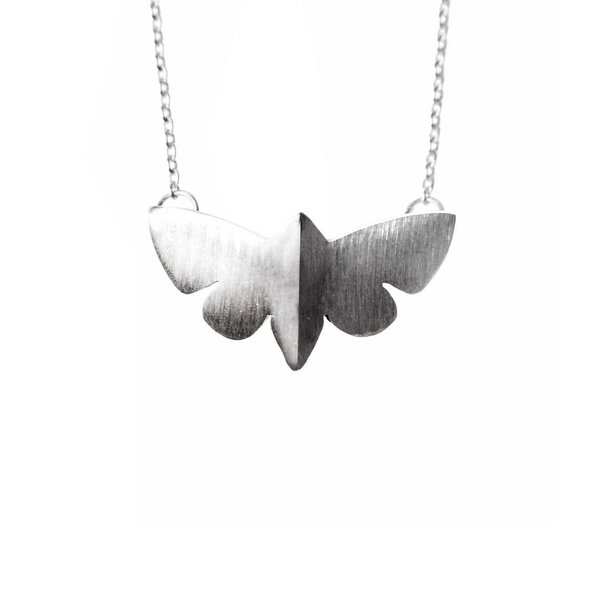 Light Butterfly Pendant
VOODOO PARADISE conveys the power of archetypes formed into silver charms. Four symbols loved by Tanel Veenre Jewellery - the butterfly, the bat, the heart, and the cross - are perfect everyday wear while also communicating a strong meaningful statement. The Butterfly is about rebirth, hope and eternal summer. However illusive, it creates a longing for happiness that we believe is always there within ourselves.
Materials: sterling silver.
Comes with a 50 cm chain.


All of the products will be shipped within 2-5 days. If you are in a hurry, the quickest way of transport will be Smartpost. Choose the suitable terminal for pick-up on the checkout page. All items come in a gift box.